As an academic project at the GRA, we took a case of rethinking the function of a semi-abandoned bath house in the Smaragdplein on the Eastern end of the Pijp (Amsterdam).
When visiting the bath house my first impression was that the building lost its sound. So still and frozen, it reminded me of a heroic sculpture, but without a face.

On the subject of a research about activities regarding sound/music in the neighbourhood, I decided upon the new program of an open venue, and free rehearsal space. To me, the fact that the building used to be a bath house, the idea became very relevant, especially when I thought about the purity and joy music can bring to us. After a concert, we feel regenerated.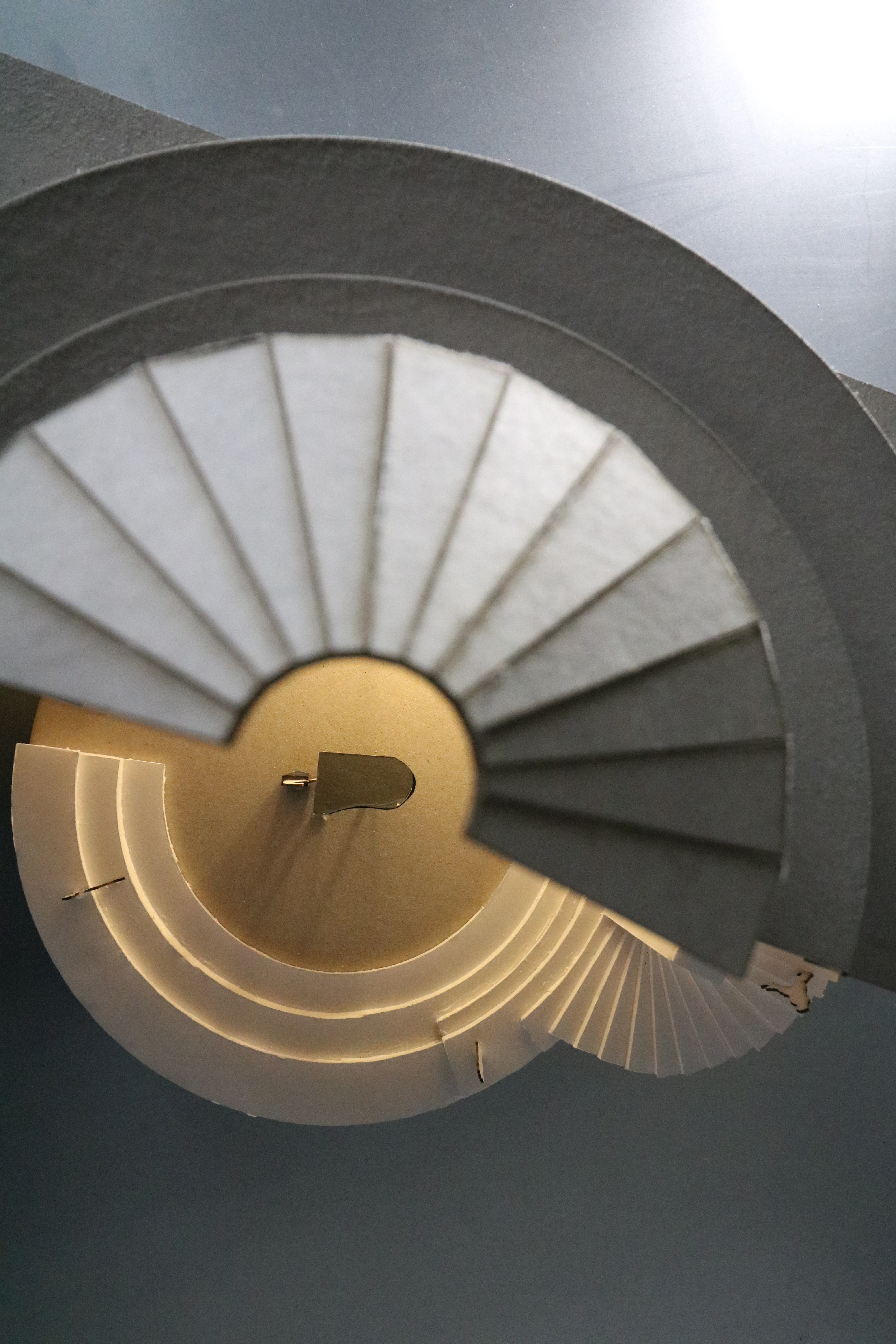 My proposal was to make the building also as fluent, as water, in order to achieve great acoustics. Due to its round shape, and small cabin-like rooms inside the idea was easily approached by only making minor alterations on the ground floor. The cabins now having practice purposes varying in sizes according to the instruments' measurements, and amount of people. I also introduced a large new space below, as an extension of the basement, where I designed a round, open stage. Here, events of all kinds of musical activities could be held as well.