The name 'baba' is coming mainly from the word's Hungarian meaning, ~ baby. In the language, it's also typically used as an adjective to express something sweet and child- like. For another example, in Persian, 'baba' means father and grandfather, which also became relevant not only regarding the concept behind the design. In the very first collection of BABA, there will be a couple of differently shaped swings resembling the different types of warmth each family member provides.
BABA Swings
(Brand, 2020)
all photographs taken by Ádám Földi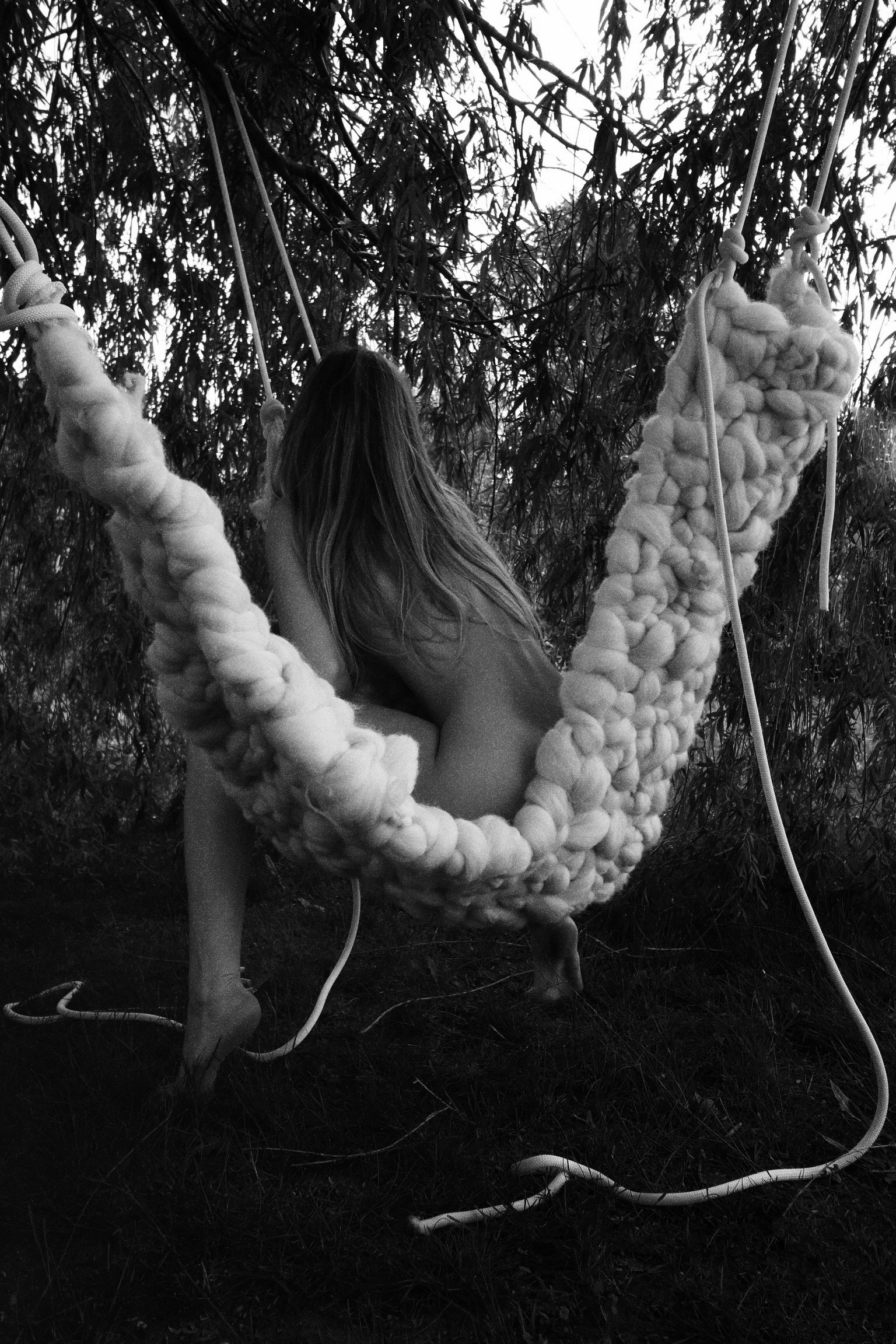 BABA is aiming to help create a temporary break in time and space, a momentum for dwelling and providing peace of body and mind.


The collection is for sale (also by pieces) on inquiry via e-mail. Custom designs are possible!